THE HERITAGE OF THE GREAT WAR



From our 'War Picture of the Week' Archive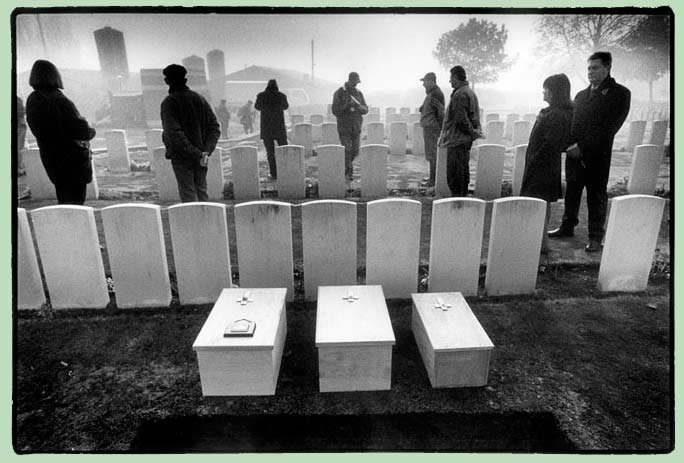 In Flanders fields: burial of three unknown soldiers.
Picture ©
Picture made in November 2005, Cement House Cemetery, near Langemark in Flanders.
It is burial day. A few times a year corpses and small remains of human bodies, recently found in the Flemish earth, are offically buried in one of the many war cemeteries.
In the small coffins the remains of three unknown soldiers, found by the Boesinghe Diggers in an industrial zone near the canal at nearby Boesinghe.
These Boesinghe Diggers are Flemish archeology amateurs, all fascinated by the Great War, all devoted to dig up as much as possible, while it still can. The industrial zone is expanding and the diggers excavate sites where soon factories will be built.
More pictures and more details in our article Burials in Flanders fields.
---

Click on the picture to see the next one in this series

To the index pages of the War Pictures of the Week

To the frontpage of The Heritage of the Great War
---