THE HERITAGE OF THE GREAT WAR



From our 'War Picture of the Week' Archive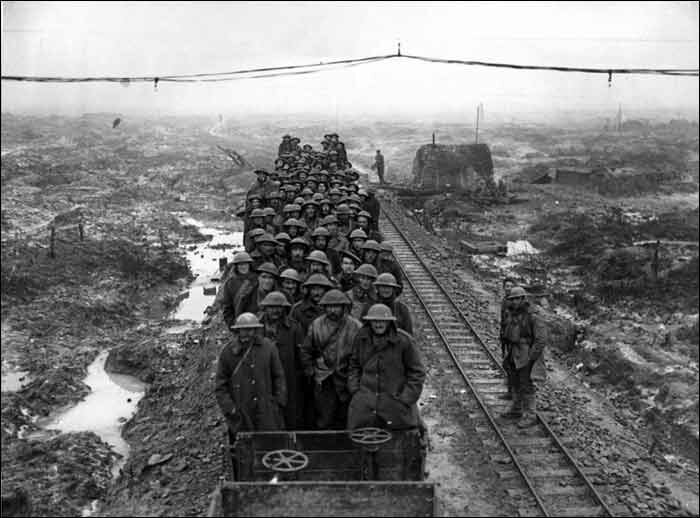 A Trainload of Soldiers

Photograph problably made in Flanders.
Un unknown fan of this website sent us this intriguing picture. He (or she) didn't add any details. When was the picture made? Where? By whom? Who are these soldiers?
Judging from the style of the picture we betted on the Australian Frank Hurley as the photographer. That would make the soldiers Aussies. The barren battlefield and the mud certainly look Flemish.
We stand corrected. James Hill showed us a better assessment.

---

Click on the picture to see the next one in this series

To the index pages of the War Pictures of the Week

To the frontpage of The Heritage of the Great War
---