THE HERITAGE OF THE GREAT WAR



From our 'War Picture of the Week' Archive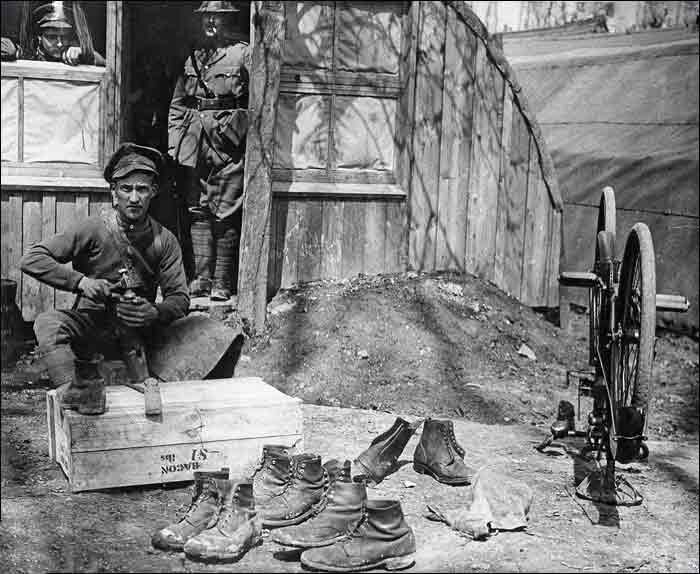 Repair Shop

Somewhere in France, date unknown. The soldiers belong to the Newfoundland Regiment.
No choice. When Great Britain declared war on Germany, it did so on behalf of the entire British Empire. Distant and almost independent parts like Newfoundland had no choice in the matter.

The Newfoundlanders entered the war willingly, but the grim experience of the four years which followed marked a watershed in the country's attitude towards Great Britain. In 1948 a small majority of the population choose for merging into Canada, and Newfoundland became Canada's 10th province.

---

Click on the picture to see the next one in this series

To the index pages of the War Pictures of the Week

To the frontpage of The Heritage of the Great War
---