THE HERITAGE OF THE GREAT WAR



From our 'War Picture of the Week' Archive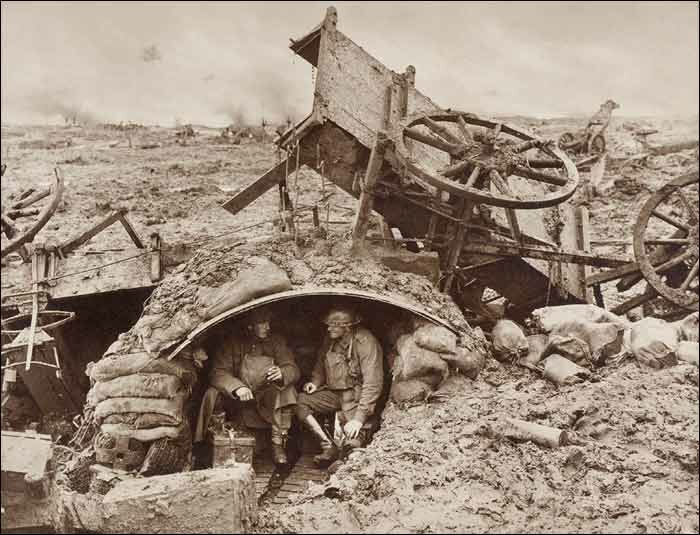 Windy outpost on Westhoek Ridge (Flanders, Belgium)
On July 31, 1917, the first day of the Third Battle of Ypres, one of the allied objectives was Westhoek Ridge, where German strongholds were manned by machine gunners. The attack failed and resulted in terrible casualties.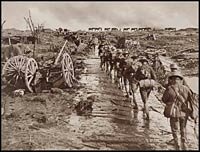 Heavy rain and shell fire fell almost continuously in one of the worst August´s for rain in years, and it turned the ground into horrendous mud pools, often knee deep. At night the front of the ridge was plastered with gas shells - removal of wounded was very difficult, if not impossible due to the deep slime and muddy conditions.
Seven weeks after the battle had begun, on 20 September, 1917, Australian troops finally captured the small ridge, which had become unrecognisable. Thousands of soldiers had died in the efforts.
The pictures above and on the right were made by the Australian war photographer Frank Hurley.
---

Click on the picture to see the next one in this series

To the index pages of the War Pictures of the Week

To the frontpage of The Heritage of the Great War
---