THE HERITAGE OF THE GREAT WAR



From our 'War Picture of the Week' Archive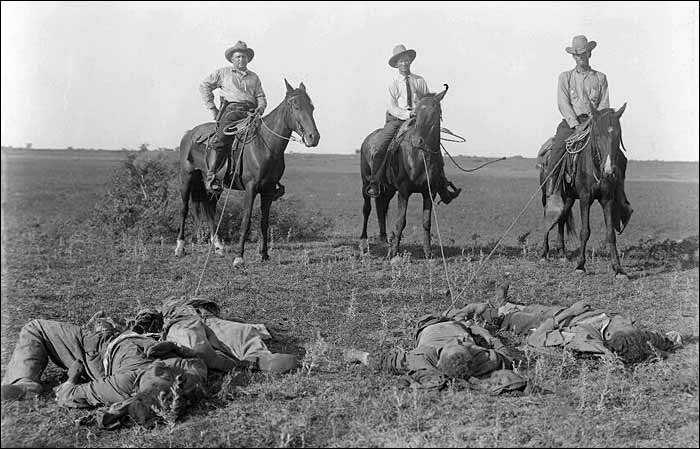 America's other war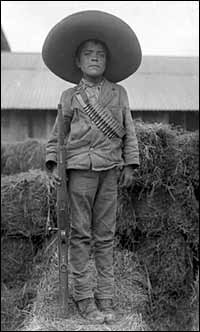 Texas Rangers with killed Mexican 'bandits'. Picture made on October 8, 1915.
America's conflict with Mexico played a little known but important role in the Great War.
There was much more to the troubles in the south than just a band of bandits, as most Americans tended to believe. Germany recognized that a substantial part of the Mexican population, including women and children

considered themselves at war with the U.S.A.
While America desperately tried to stay out of the world war, German Foreign Minister Arthur Zimmermann secretly invited Mexico into alliance as a belligerent.
As a scheme to keep U.S. forces occupied on their own border, Zimmermann offered to help Mexico regain her lost territories of Texas, Arizona, and New Mexico.
Intercepted and decoded by British naval intelligence and made available to the U.S.A, Zimmerman's telegram to Mexico was released to the American press on March 1, 1917. As a proposed assault on U.S. territory, it convinced Americans of German hostility to this country.
One month later America declared war on Germany. Until this day historians guess about the real motives of the people who made Zimmermans telegram public. Was it a trick to lure the reluctant Americans into the war?
More on America's entry into the First World War in Barbara Tuchman's famous article How We Entered World War I.
---

Click on the picture to see the next one in this series

To the index pages of the War Pictures of the Week

To the frontpage of The Heritage of the Great War
---