THE HERITAGE OF THE GREAT WAR



From our 'War Picture of the Week' Archive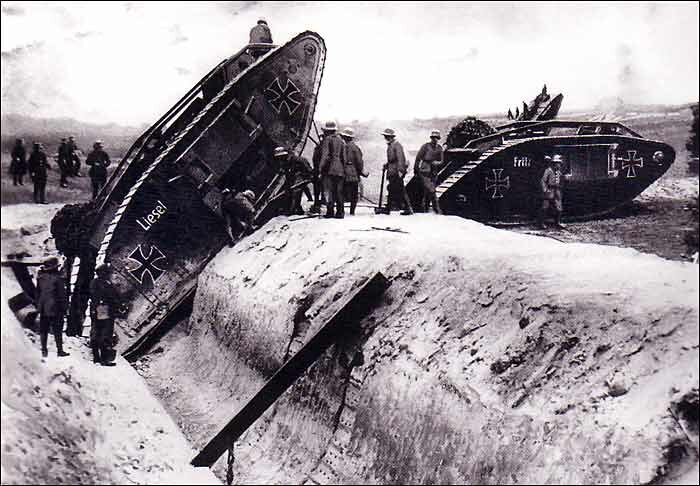 Stuck
German troops testing the capability of British tanks in traversing trenches.
The tanks are socalled female Mark 1V tanks. Probably the Germans captured these tanks in the Battle of Cambrai, in November 1917. They repainted them with German crosses (sometimes erroneously called Maltese crosses) and gave them German names: Liesel and Fritz.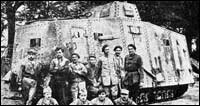 The Germans experimented with captured British tanks to develop their own version. On the right an early German tank - click on it for larger picture

Anyone who knows more about the picture above? Please let us know.
---

Click on the picture to see the next one in this series

To the index pages of the War Pictures of the Week

To the frontpage of The Heritage of the Great War
---