THE HERITAGE OF THE GREAT WAR



From our 'War Picture of the Week' Archive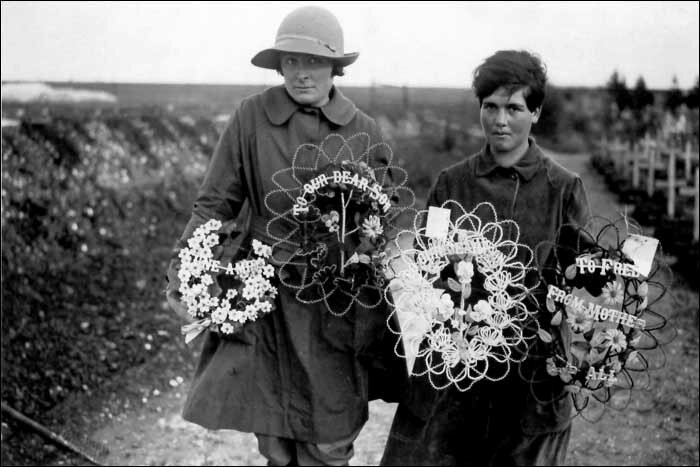 Tending Wargraves in France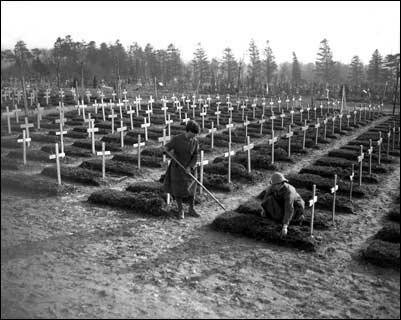 Two members of the British Womens Auxiliary Army Corps (WAAC) tending the graves of fallen soldiers.
Picture made by the official war photographer David McLellan on February 9th, 1918, in a cemetery at Abbeville (Northern France).
His picture on the right shows the same two women cleaning and working in the yard

During the war three British militairy hospitals were stationed in Abbeville - hence the need for a cemetery. When the communal graveyard was full, in September 1916, an extension was made.
Abbeville Communal Cemetery now contains 774 Commonwealth burials of the First World War and 30 from the Second. The Extension contains 1,754 First World War burials and 348 from the Second.
We have an heartbreaking story on a woman visiting a war grave in France, written by Rudyard Kipling. Read The Gardener.
---

Click on the picture to see the next one in this series

To the index pages of the War Pictures of the Week

To the frontpage of The Heritage of the Great War
---