THE HERITAGE OF THE GREAT WAR



From our 'War Picture of the Week' Archive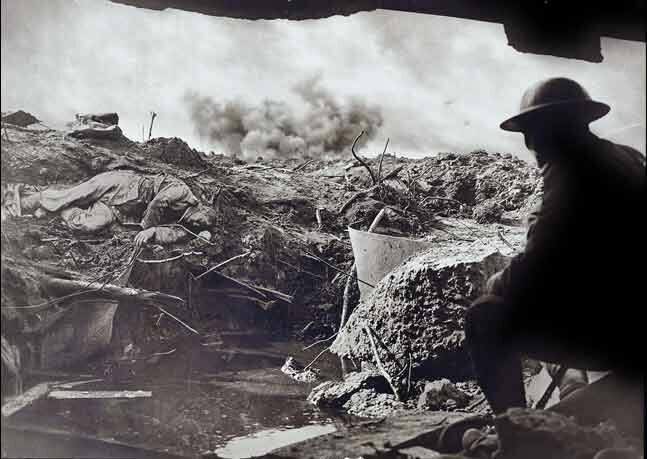 Outlook
Picture made in 1917/1918 by the Australian official army photographer Frank Hurley.
Original caption : Looking out from the entrance of a captured Pill-Box on to the shell ravaged battlefield.
Hurley was an outstanding photographer, one of the best there was. He earned his reputation in 1914-1916, when he took part in the Trans-Antarctic Expedition led by explorer Sir Ernest Shackleton.
Manipulated. Hurley sometimes took liberties with his photographs. If the picture did not show what he thought was the truth, he made it show the truth, or his truth. The picture above was made out of three different negatives. Here is another example of such a fabricated war picture.
Early adaptor. Hurley was one of the first photographers who manipulated pictures in this way. He was also one of the first to use the Paget Color Plate, invented in 1913. We have some of his Paget Plates on our color photography page. Click here to read more about Hurley.
---

Click on the picture to see the next one in this series

To the index pages of the War Pictures of the Week

To the frontpage of The Heritage of the Great War
---