THE HERITAGE OF THE GREAT WAR



From our 'War Picture of the Week' Archive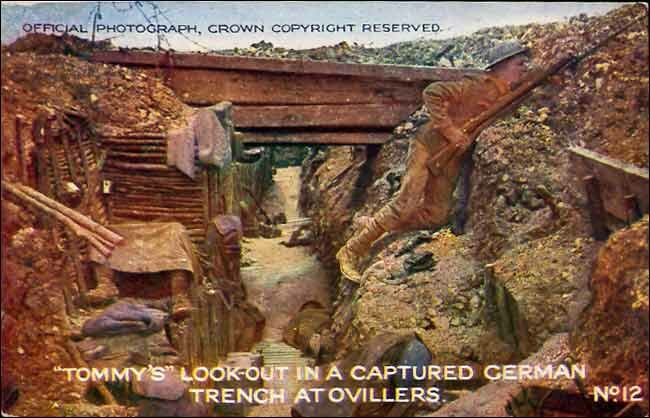 The trenches of J.R.R. Tolkien
Ovillers was a village on the Somme front. It was the scene of terrible fighting in the summer of 1916.
The colored postcard above was made to assure the people at home that the British were doing fine, while in fact thousands of men died.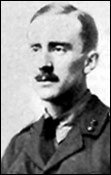 One of the soldiers who fought at Ovillers was J.R.R. Tolkien, who served as a Batallion Signaling Officer (PICTURE ON THE RIGHT). It was here that he took to 'escapism', as he called it later: writing became a way to deal with the brutality and barbarity around him.
Tolkien wrote whenever he found an opportunity, "in huts full of blasphemy and smut, or by candle light in bell-tents, even down in dugouts under shell fire".
What he wrote was the beginning of a mythology that eventually was to be published as The Silmarillon. Other war experiences ended up in The Lord of the Rings. Click here for the full story and more pictures of Tolkien on the Western front.
---

Click on the picture to see the next one in this series

To the index pages of the War Pictures of the Week

To the frontpage of The Heritage of the Great War
---