THE HERITAGE OF THE GREAT WAR



From our 'War Picture of the Week' Archive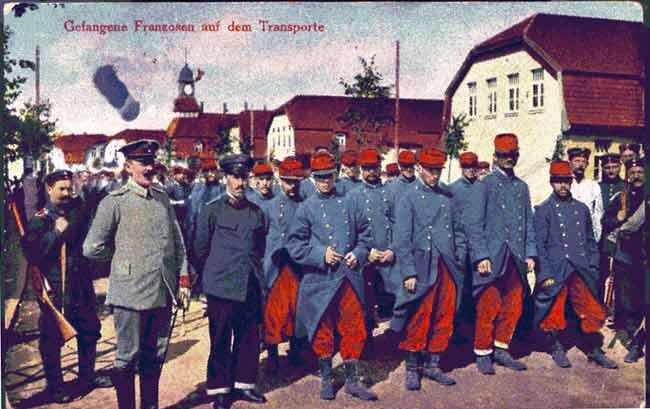 Transporting French Prisoners-Of-War
German postcard depicting French POW's being transported to a prison camp. Prisoners and guards apparently had to stop their march to have this picture taken.
This handcolored postcard bears no date, but it is obviously from the beginning of the Great War. The French soldiers still wear their antique uniforms with red trousers (which made perfect targets on the battlefields).
Where was the picture taken? Considering the type of the (undamaged) houses assumedly somewhere in Germany. An other possibility is Alsace-Lorraine. Anyone with a better idea? Please let us know.

Click on the picture to see the next one in this series
---

To the index pages of the War Pictures of the Week

To the frontpage of The Heritage of the Great War
---