THE HERITAGE OF THE GREAT WAR



From our 'War Picture of the Week' Archive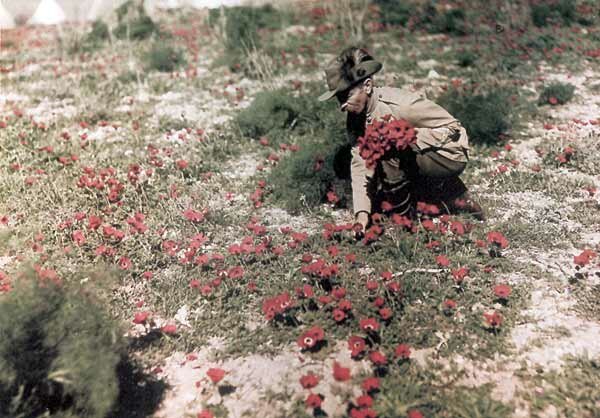 Picking flowers
A soldier of the Australian Light Horse Brigade gathers anemones.
Real color picture made in 1918 in Palestine, by Frank Hurley, official Australian army photographer.
The Paget Color Plate technique was invented in 1913. Hurley was an early adaptor. Click here to see more pictures made by this war photographer.
---

Click on the picture to see the next one in this series

To the index pages of the War Pictures of the Week

To the frontpage of The Heritage of the Great War
---