THE HERITAGE OF THE GREAT WAR



From our 'War Picture of the Week' Archive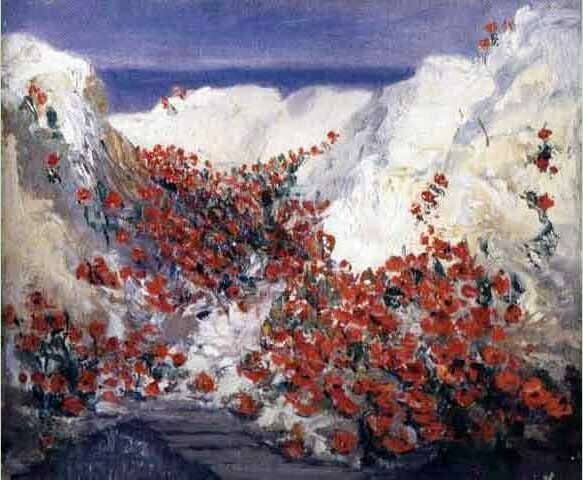 Poppies in a trench near the Somme
(Painting by Mary Riter Hamilton)
Shortly after the war Mary Riter Hamilton, a Canadian painter, 46 years old, went to the former Western Front and started painting.
For three years she lived and worked alone in a tin hut, amid Chinese workers clearing the front of war debris. She made 300 paintings. We show a selection.
In the western world poppies have become synonym with remembrance. We have some articles with disturbing thoughts on this subject:

Reasons for Remembrance, written by Merrick Godhaven (and accompagnied by The Great War, written and sung by Philip Jeays).

Endorsing propaganda - a letter to an university paper, written by Prof. Michael P. Carroll (University of Western Ontario, Canada).
---

Click on the picture to see the next one in this series

To the index pages of the War Pictures of the Week

To the frontpage of The Heritage of the Great War
---